Casey Deary's performance in the 6666 National Reining Horse Association (NRHA) Open Derby Finals presented by Markel can only be described in one way—Down Right Amazing. It's fitting for the horse named just that—Down Right Amazing.
Deary, of Weatherford, Texas, and the stallion marked an impressive 231.5 during the Level 4 Open finals on Sat., June 24, in the Jim Norick arena in Oklahoma City. They won by one point over EquiStat $2 Million Rider Jason Vanlandingham riding Gunnabebigtime (Gunnatrashya x Big Time Jazzy x Shine Big Time) for owner Tami L. Nelson, who marked a 230.5.
The pair's Open Derby Championship title follows Down Right Amazing's $100,000 payday at the National Reining Breeders Classic in April, where they marked 230. The stallion also laid down the top score, a 231.5, to pick up a six-figure paycheck in The American Performance Horseman, a special competition held in conjunction with the American Rodeo.
Deary and Down Right Amazing have celebrated multiple big wins, including a tie for the 2022 NRBC Level 4 Open Co-Reserve Championship, and then won the $150,000 Open Shootout at The Run For A Million in Las Vegas. At the Shootout in Vegas, the stallion marked a 228, qualifying Deary for this year's Million Dollar Competition at The Run For A Million, scheduled for Aug. 19 in Las Vegas, Nevada.
The 2017 sorrel stallion is by EquiStat Elite $14 Million Dollar Sire Colonels Smoking Gun and out of Shesouttayourleague (Walla Walla Whiz). His career earnings are now over $500,000 for owner Deborah Good's DAG Ventures. Breeder Curtis Performance Horses (CPS) nominated the pair for Saturday's competition.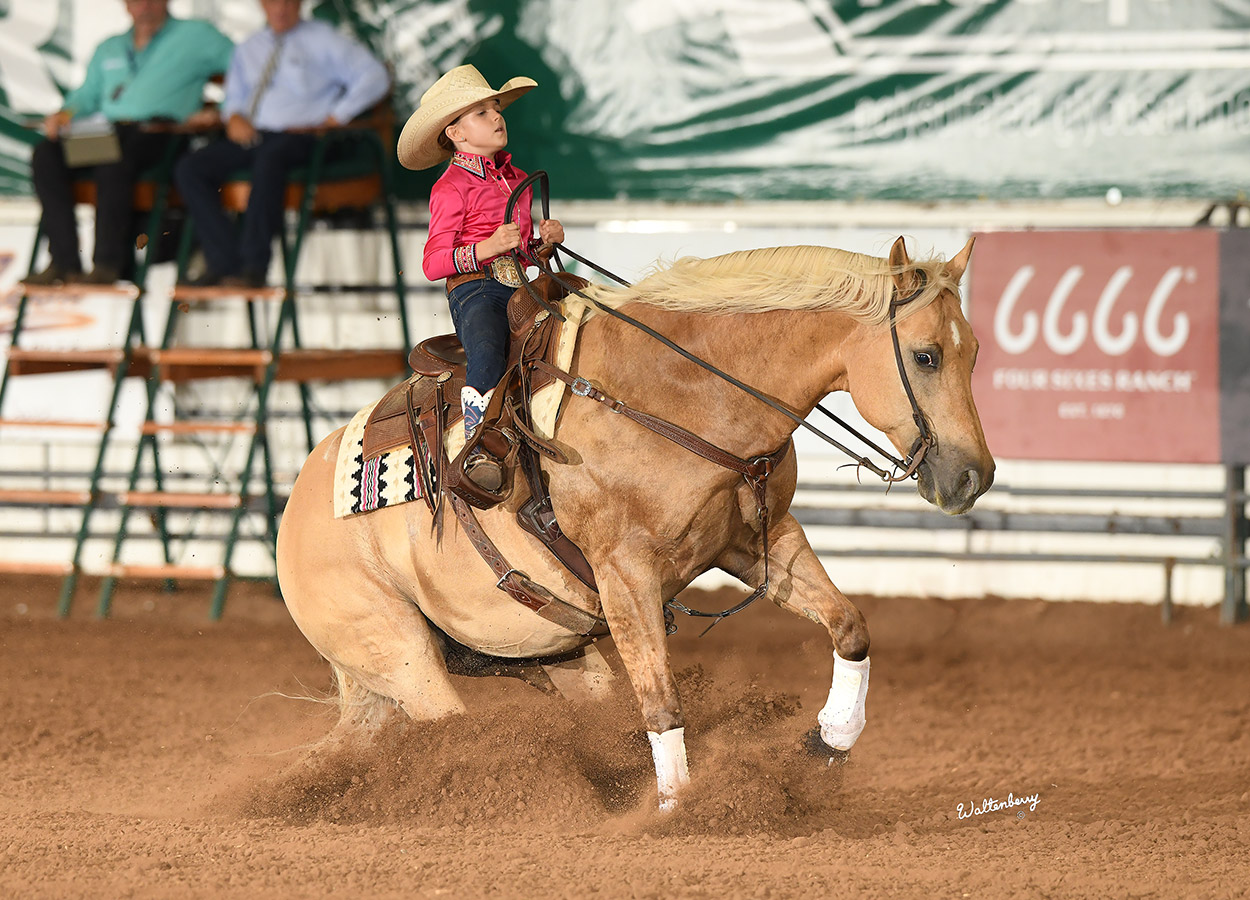 Deary ended the NRHA Derby celebrating the Short Stirrup High Point Championship with his daughter Olivia Deary riding Chicsdundreamin by EquiStat $9 Sire Magnum Chic Dream out of Goody Goody Dun Drop (Hollywood Dun It).
Quarter Horse News
by Katie Navarra
View article on QHN